Trevi Typical Cottage Ref.01545

Typical cottage completely restored with annexed land and outbuilding to finish, all composed of:
Cottage: spacious living area on the ground floor with kitchen and living room, dining room, bedrooms, bathroom, lumber room and portico; three bedrooms and two bathrooms on the first floor; spacious attic with terrace on the second floor. (10 locals and services – 368.00 mq)
Hayloft: particular building on two floors at the moment to use warehouse. (5 locals – 47.00 mq)
Outbuilding: independent building on two floors with three locals to use warehouse on the first floor underground; kitchen and two bedrooms on the first floor (6 locals – 65.00 mq – work to finish).
Energetic Class: N.C.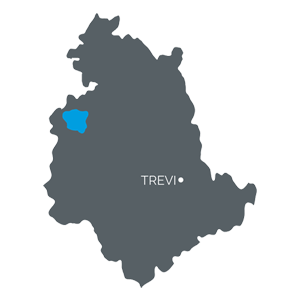 Building features
Cottage
Category: residential
Type: cottage
Bathrooms: 3
Locals: 10
Floors: ground floor-first floor
Total floors: 2
Conditions: restored
368 mq Cottage
47 mq Hayloft
65 mq Outbuilding
14.50 mq Terrace
13 mq Portico
Box/Parking space:
Plot: 3835 mq
Garden:
Terrace: 1
Portico: 1